Hey guys!
Well after pullign some strings, i finally got a fun logo and mascot and even a good name suggestion for this years minicon.
Check it out!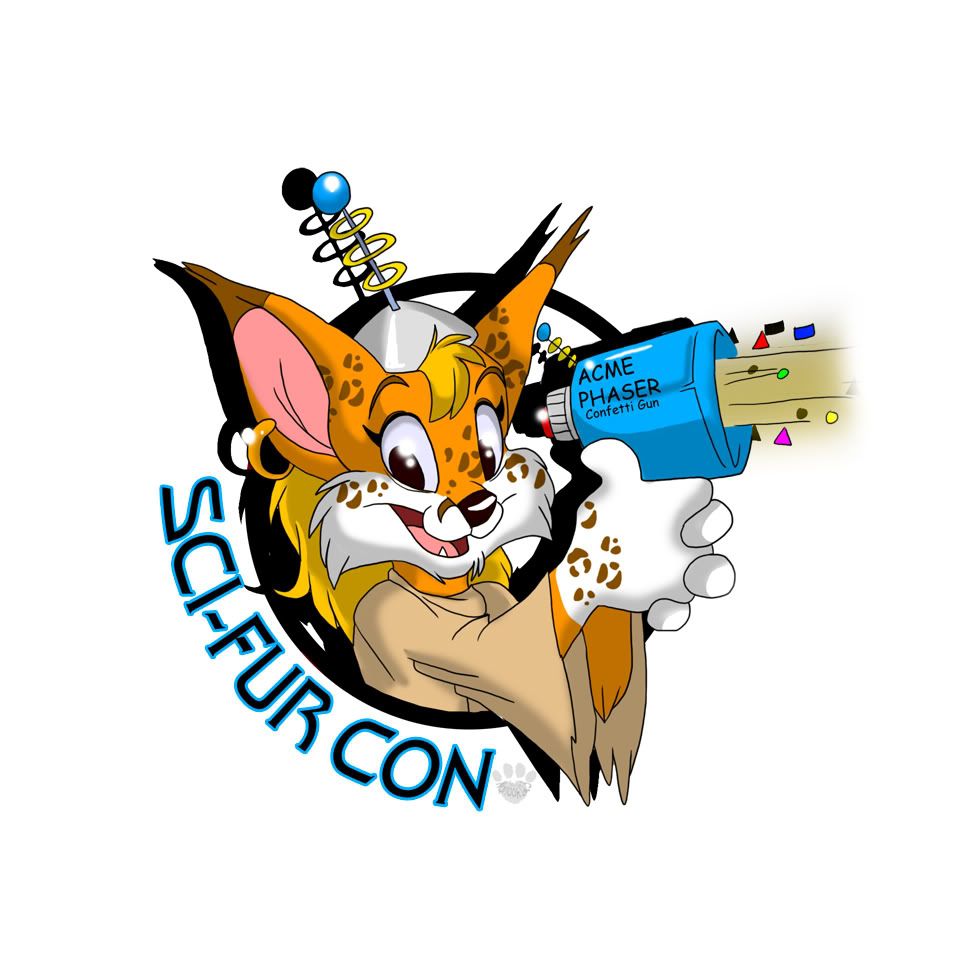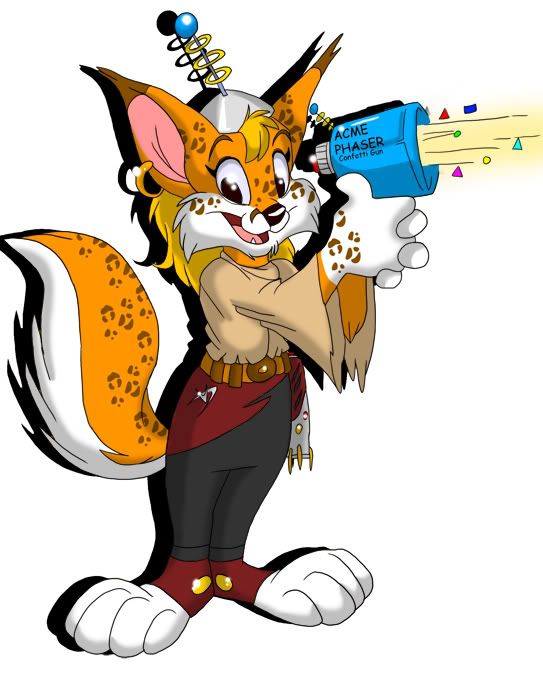 Input?
I hope to get some fanstuff made and get a mini program made up for the con. Is anyone interested in a tshirt if i had em made and sold them at a decent price? CONSWAG!! If you have any ideas on stuff let me know. Im going to price out buttons to give out for free as well and see if i can do that.
I understand its a big con on its own and we only have the room for one evening, but does anyone have any suggestions as to mini events we could do?
Heres my suggestions:
Fursuit olympics (Limbo, musical chairs etc.)
Conbadge trading
And my super secret goodiebag of games.... mabye candy for prizes!
I STILL dont have any source on the makings of a dance. So far I think we have a laptop and itunes. No speakers though, and a strobe light. Can anyone help?
Ok, so i need to start a head count here, who is all planning on going? Seriously. Is anyone else booking a room? needing roomies? Who is siuting? This is a free event once you are in the Conversion Convention ( $5 for friday, check their website for details) so why not eh? Depending on the numbers of people who think they are going, I may hold a raffle for a FurrHappens halfsuit or some fursuit parts ( all depends on the numbers).
I hope all you artists jumped on the chance because the Formal artists tables are now full. You can casually make/trade art in the furry con room on Friday night.
Lets get some discussion rolling!
Silver/linz